"Flash report", March 3rd, 2016
Congratulations!
Japanese Federation of the Deaf (JFD) would like to announce with great pleasure that the local council of Haga-machi in Tochigi prefecture adopted the arguments in writing (as a kind of petition) requesting Government of Japan to enact "Japanese Sign Language Act" today.
One of our goals was that arguments in writing for "Japanese Sign Language Act" should be adopted by 100% of total 1741 local municipal councils all through the country. As a result of our two and a half year campaign activity with its associate organizations, we succeed to achieve the initial goal on this particular day March 3rd, that is "Mimi no hi (The Day of Ear)".
JFD reaffirm its resolve and continue to move forward close to the final goal of the realization of "Japanese Sign Language Act" by the Diet in Japan.
JFD would like to express thanks for all of cooperation so far and will be looking forward to further support from you.
Haga-machi, Tochigi – March 3rd, 2016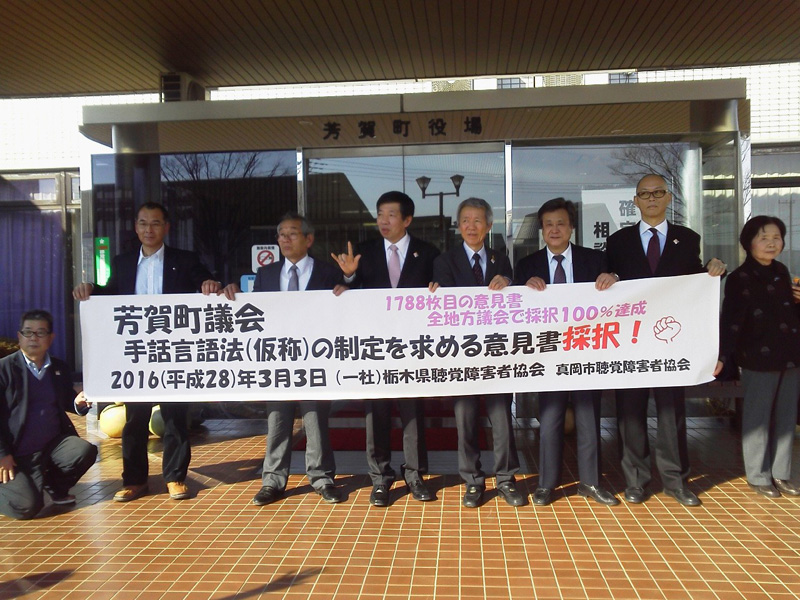 Haga-machi, Tochigi – March 3rd, 2016