Back to earthquake information
The Central HQ for Disaster Relief prepared a powerpoint presentation on the earthquake for the 16th WFD Congress in Durban, South Africa. However, the slides were left unused during the presentation due to time constraints.
A PDF copy of the presentation slides can be downloaded from the following link, and we hope this material leads to a better understanding of the situation here in Japan.
"Report on the Great East Japan Earthquake" (20MB, PDF, 42 pages, 2 videos)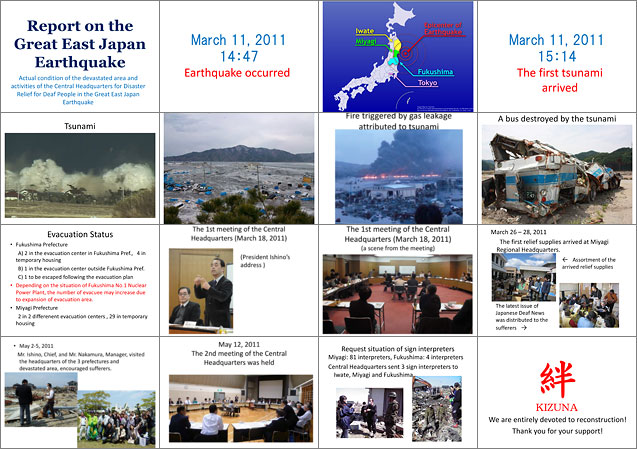 If you are unable to view the videos embedded in the PDF file, please use the newest version of Adobe Reader.